THE EASIEST WAY TO FUNCTIONAL
PREDICTIVE MAINTENANCE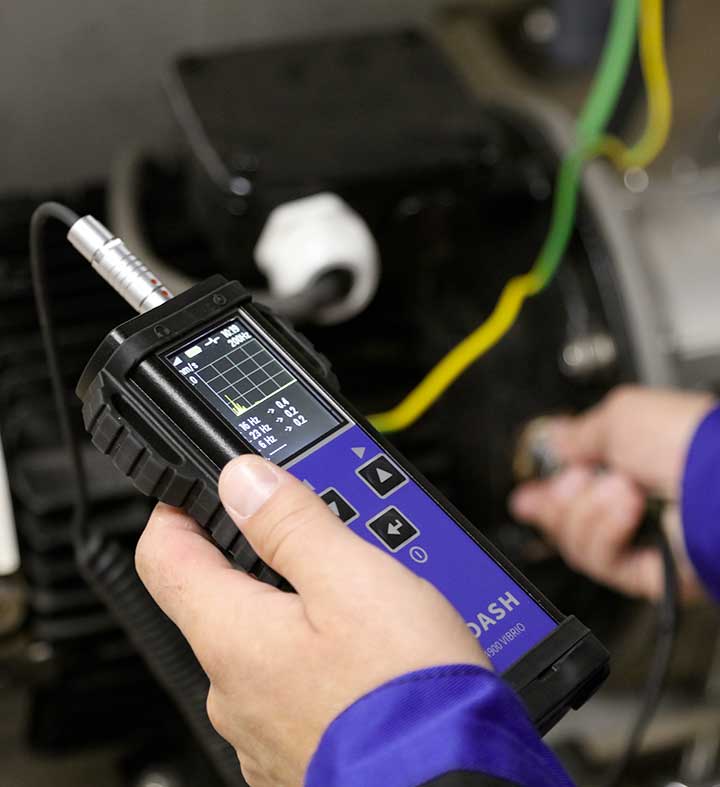 Schedule machine repairs for when they are really needed.
Not sooner, not later.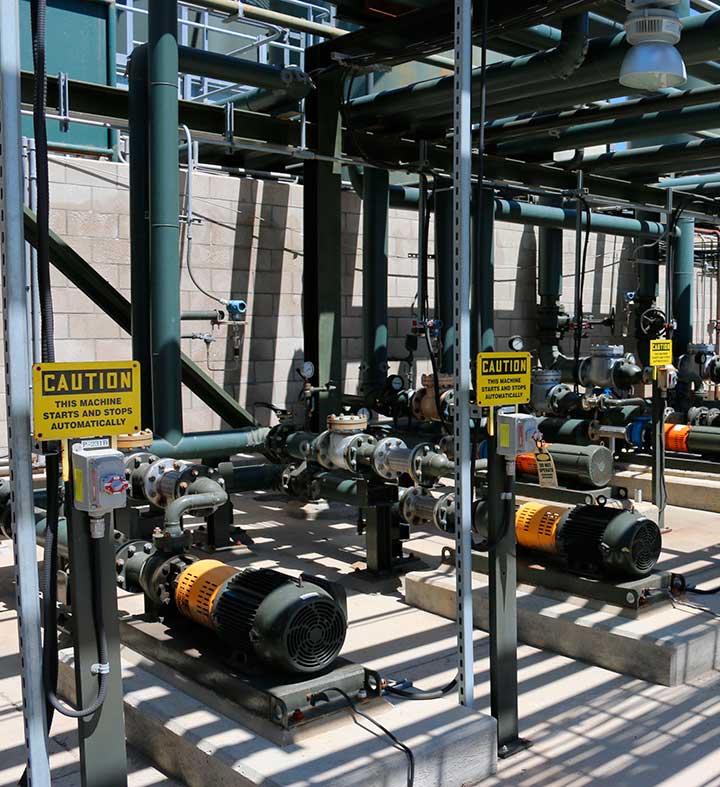 THE MAINTENANCE SWISS ARMY KNIFE
VIBRIO M offers everything you need
To start your functional predictive maintenance
Automatic mode and 3-button control
Highly appreciated by beginners
Automatic mode FASIT©
Easy to use and no knowledge or experience required!
1. Just initiate automatic machine fault detection.
2. You obtain an instant on-screen traffic light alarm indication of:
Bad bearings, Unbalance, Misalignment and Mechanical looseness.
3. The severity of all detected defects is then trended in the DDS software.
Automatic mode
Plug and play
Rugged and tough
Easy to use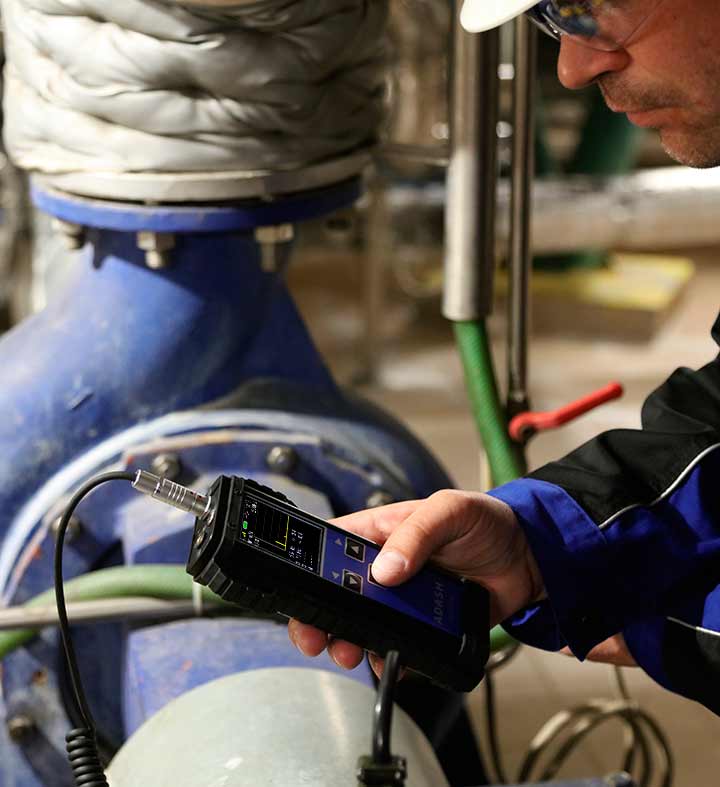 Keep an eye on your machinery.
Avoid unexpected breakdowns.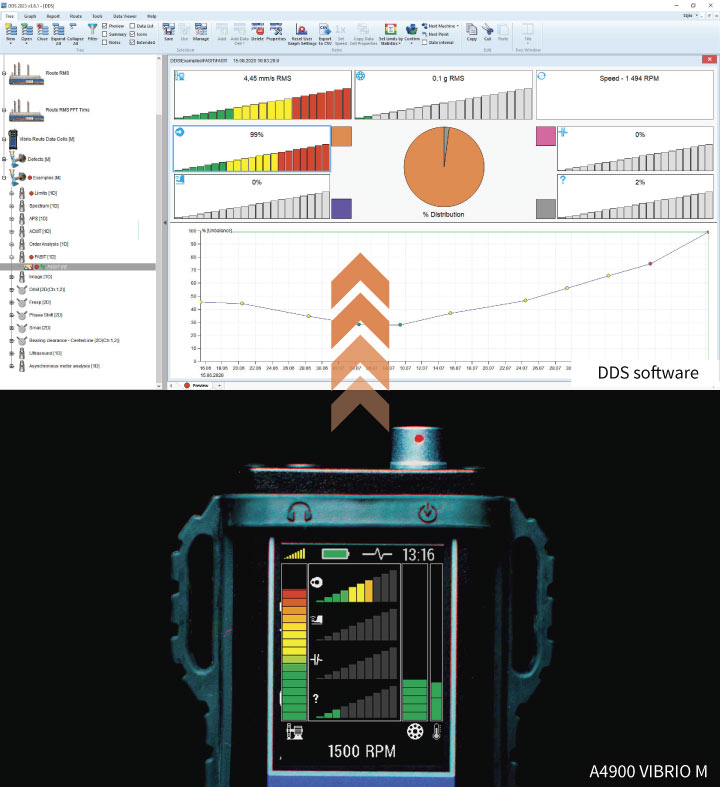 MEASURING VIBRATIONS UNDER THE SAME CONDITIONS
Collect reliable vibration data
Measurement points on the machine

Firstly, you must define the measurement points on the machine. It is good to use one point for each bearing in the radial direction i.e. perpendicular to the shaft and one point on the axial direction. For horizontal shaft use the direction between the horizontal and vertical axes. For vertical shafts use any radial direction.
For a standard machine like a motor + fan, you get 5 points.

Your browser does not support the video tag.

Preparation of measurement points

The next step is the preparation of measurement points. Good preparation ensures repeatability of measurements. It is a key factor for vibration analysis. It is critical mainly for bearing condition measurement. The standard way is to use pads. They are glued to the machine and ensure the correct signal transmission path to the sensor. The readings are repeatable and this property is very important.

When the sensor is mounted to a surface which is not flat, then it swings and the measured value also swings.

When the sensor is mounted to a pad, then the value is stable. You can take the first readings once you have prepared your points.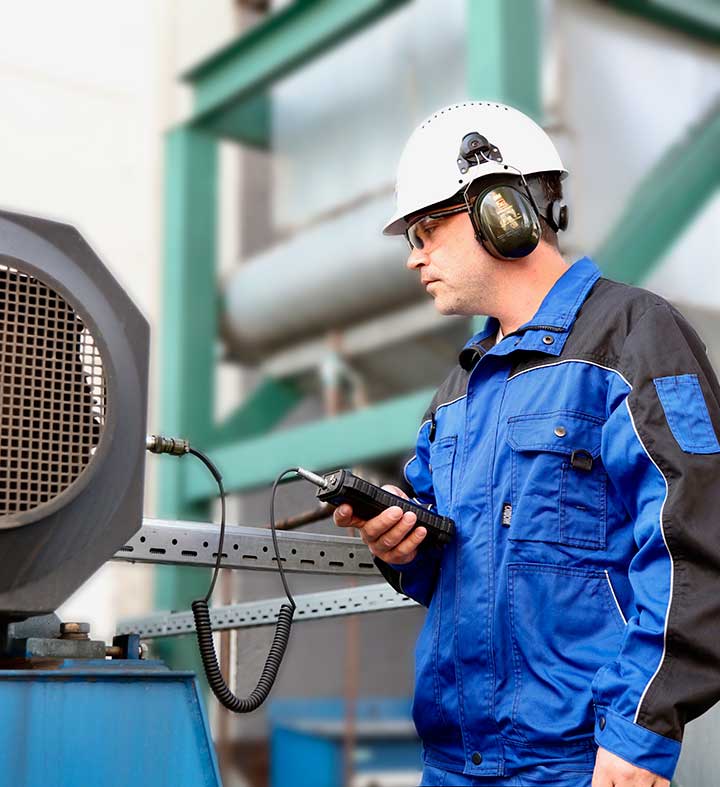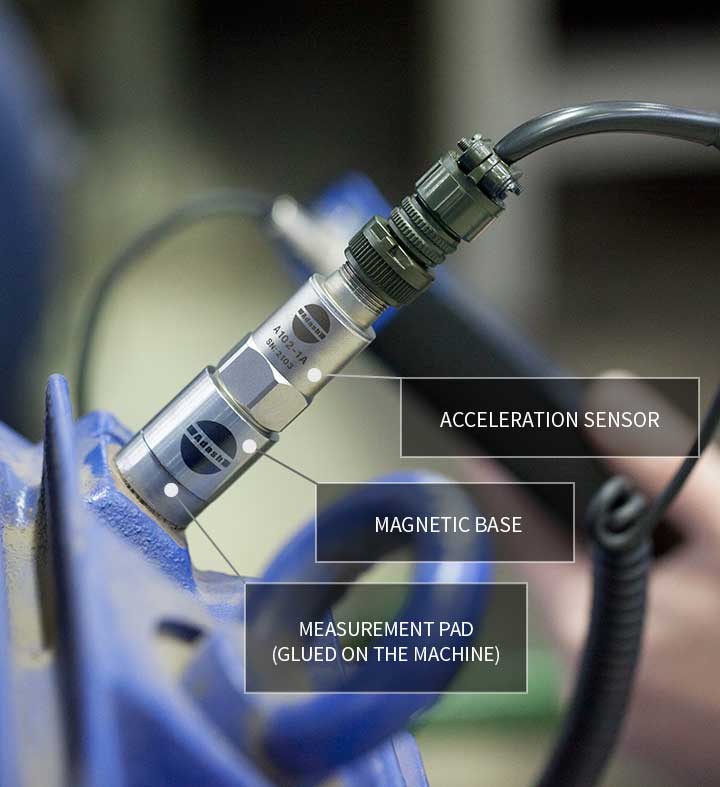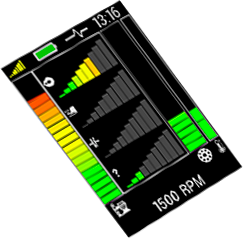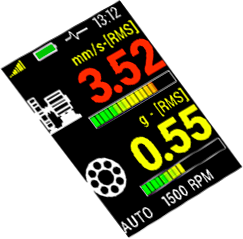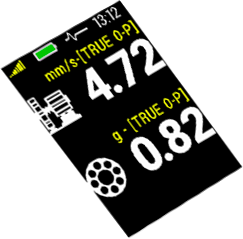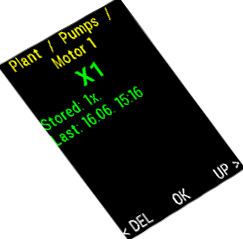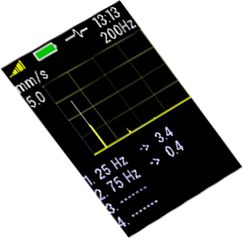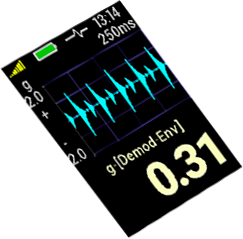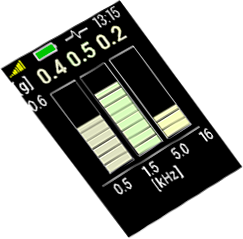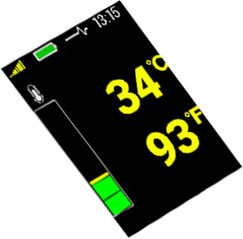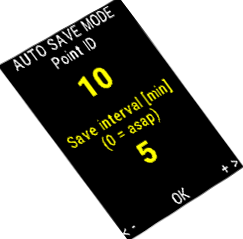 4900 VIBRIO M - functions
16 hours of operation
free software
IR thermometer
stroboscope + torch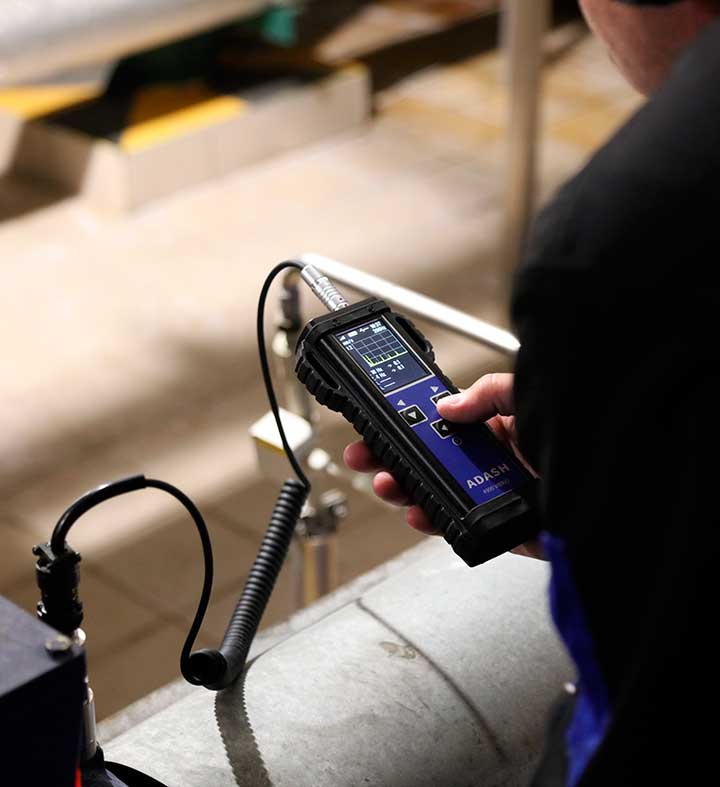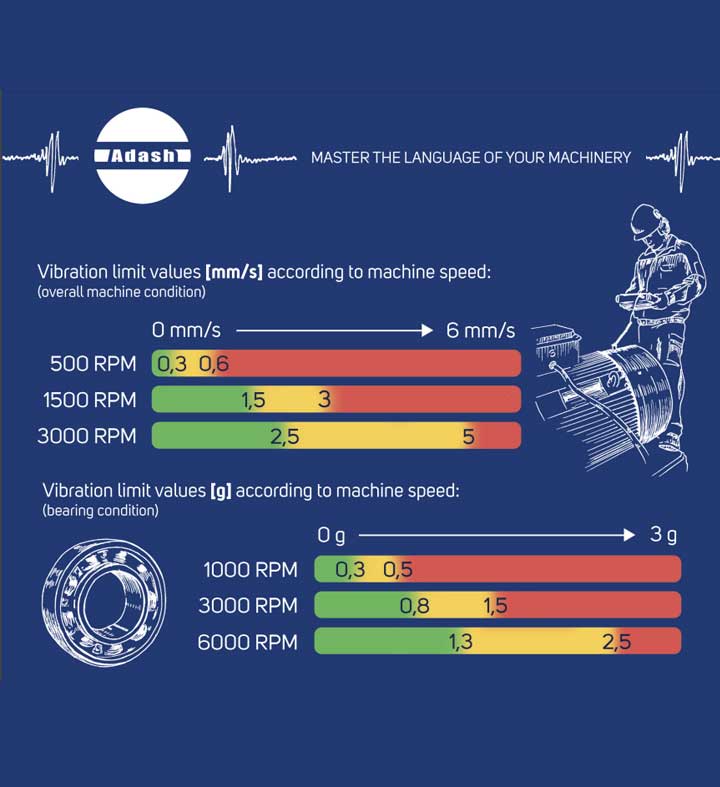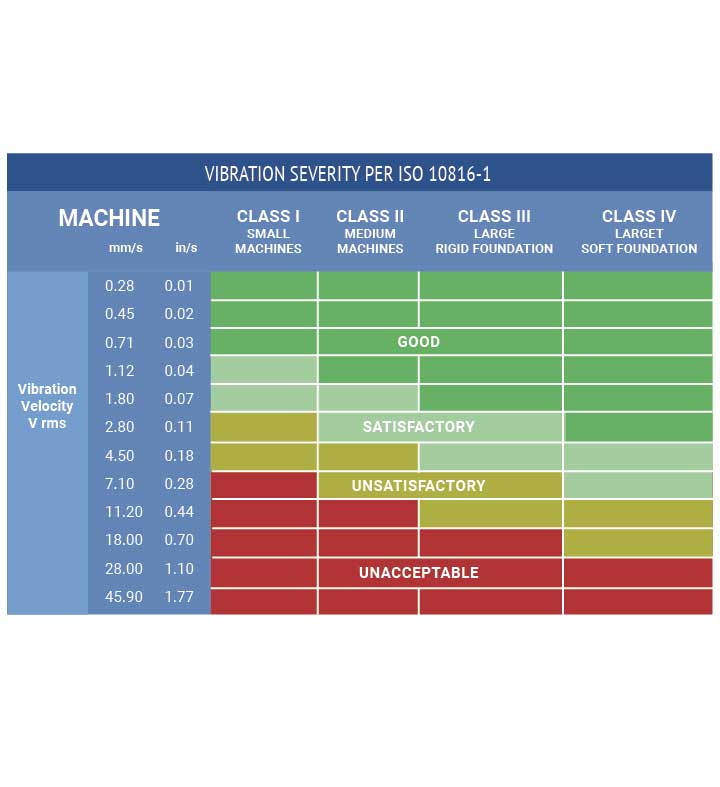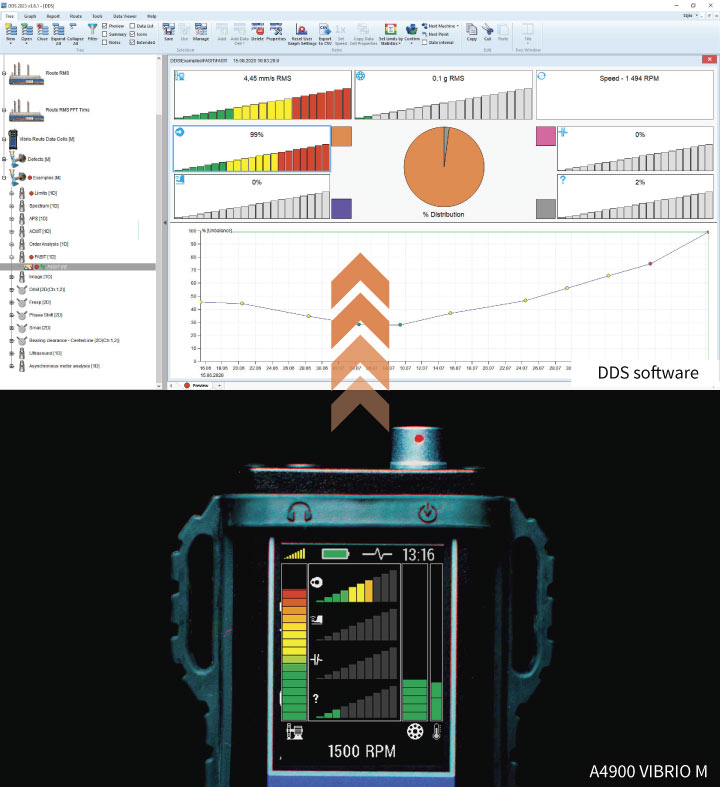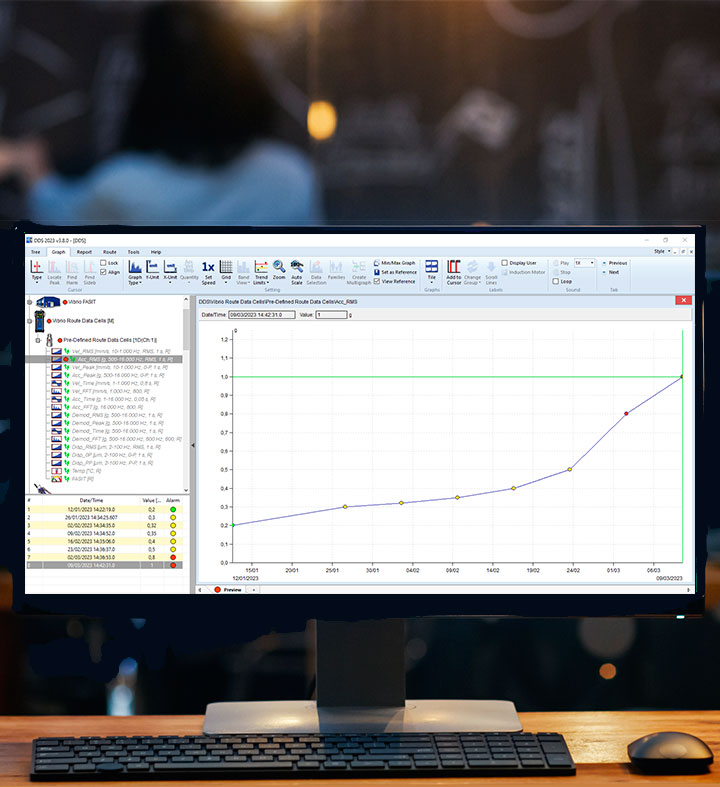 VIBRATION TREND EVALUATION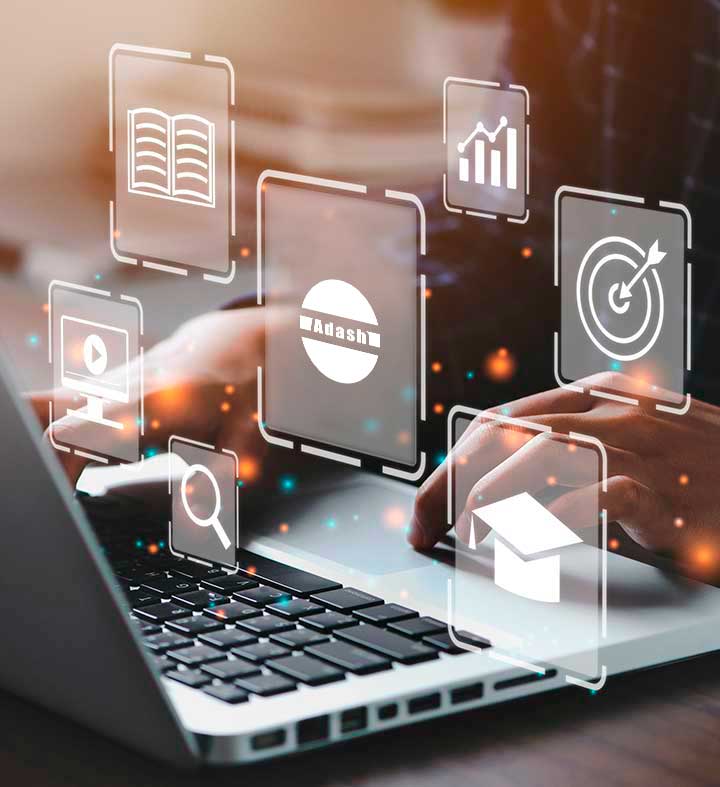 ADASH Vibration Limits Values
Wide range of Adash vibration analyzers
Adash Ltd. offers tools and software for predictive maintenance and vibration analysis to all kinds of customers according to their needs and budget. We want our customers to actively benefit from the features offered by our products instead of leaving our tools on the shelf.
MORE PRODUCTS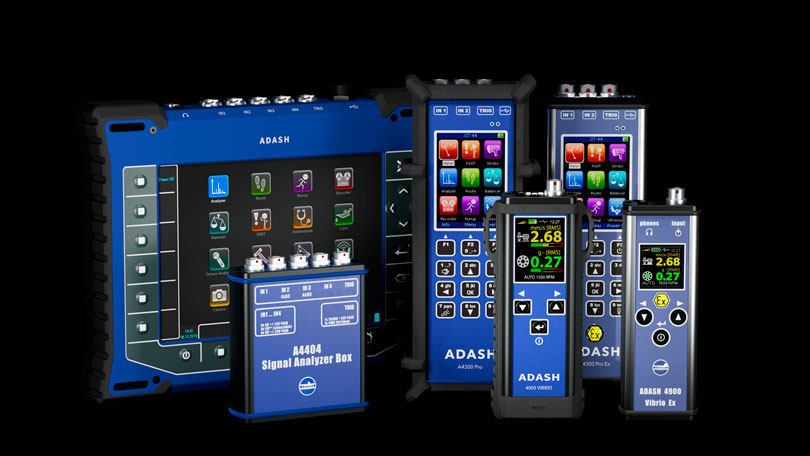 Contact
Address:
E-mail:
Phone:
Adash Company website